About
Eric Collard
Is a public relations and communications professional with 20 years of experience, having done work in the public and private sectors, with associations and many not-for-profit organizations.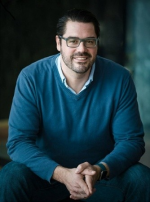 Since leaving City Hall in Ottawa in the late 2000's, he's worked with some of the top advocacy associations in the country including the Federation of Canadian Municipalities, the National Airlines Council of Canada and the Canadian Medical Association. He's also led workshops on online engagement and communications across North America.
Eric is fluently bilingual and over the past decade+, he has led media training workshops for more than 200 professionals across the country. From CEO's to technical experts and even the occasional elected official, he has a way where he can be hard on techniques used and easy on the ego of the workshop participants.
He's been honoured both as a business leader with a Bootstrap Award and with the #OC150 Award for his community involvement.
He graduated from Mount Allison University and began his career as a print journalist before starting his PR career in amateur sport. He's passionate about community, wellness, learning and the outdoors.