CommsPro
Do you have a project or campaign coming up that needs more attention and/or promotion from a communications professional?
Does your non-profit organization need some fractional help in the communication and public relations space?
Get the help of a seasoned professional with direct non-profit experience to help you shape and execute some cutting-edge communication projects. Some of the services that are most requested include:
Content creation, including video production
Stakeholder relations
Social media training
Communications audit
Crisis communications
The work and meetings can be done remotely or in person (in the Ottawa area), depending on the requirements.
Have access to an experience and ability without taking on an additional staff person or a major commitment!
Affordable weekly, daily and hourly rates
Want to learn more?
Contact Eric to discuss your project needs!
Please fill out the Intake Form Below
About your Coach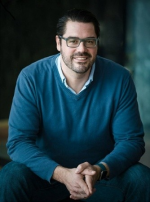 Eric Collard is a communications and public relations professional with more than 20 years of experience working in the public and private sectors, and more recently alongside associations and not-for-profit organizations.
Upon leaving Ottawa City Hall in the late 2000s, Eric supported the work of leading advocacy groups in Canada, including the Federation of Canadian Municipalities, the National Airlines Council of Canada, and the Canadian Medical Association. He's also done a lot of work with local non-profits including Children's Aid Society, Ottawa Festivals Network and Salus Ottawa.
He has led countless projects in many industries ranging from awareness campaigns to issue management and training workshops. Eric was recently awarded a "Bootstrap Capital Award" and recognized for his work as a business leader. That same year, he received an #OC150 Award for his community involvement.
A graduate of Mount Allison University, Eric began his career as a journalist before starting his public relations career in the field of amateur sport. In addition to being involved in his community, he is passionate about wellness, learning, the outdoors and hanging out with his dog..